The Halloween costumes of the rich and famous are starting to flood into my computer, and I love it when sexy celebs dress up, because its just another opportunity for them to show off their tits and ass. That's a good thing! So, I've decided to keep this post going all weekend long and will update whenever I come across a new celeb in a noteworthy costume. Grab some candy and enjoy!
NEW: Courtney Stodden dressed down as a vampire for a Halloween inspired photoshoot!

NEW: Joanna Krupa wore a skin tight costume and dressed up as a Cat Woman! Great curves and loving the pokies!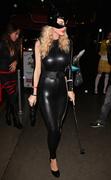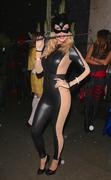 NEW: Kim Kardashian dressed up as a skeleton and I have to say that it looks pretty good! I could see this being an effective costume in the dark.

Heidi Klum dressed up as a butterfly for her own Halloween party. She is known for her crazy costumes and this one doesn't disappoint.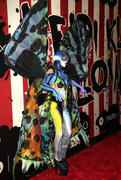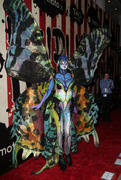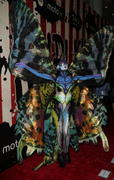 Rihanna dressed up as a Ninja Turtle for a Halloween party in New York and this can only be describe as AWESOME!! Favourite costume so far.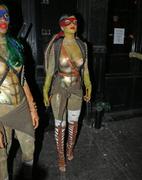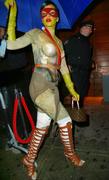 Lady Gaga dressed up as a ghost while celebrating Halloween in Paris. Of Course she does the most basic costume for Halloween while wearing elaborate outfits all the other days of the year.

Ashanti dressed up as an Arabian harem girl at Heidi Klum's 15th Annual Halloween Party. Very sexy costume and I'd put her in my harem all day long!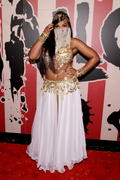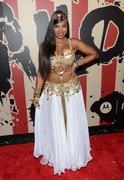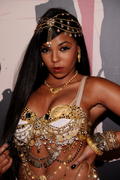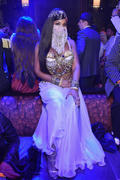 Michelle Trachtenberg dressed up as a a broken china doll at Heidi Klum's 15th Annual Halloween Party. Fantastic face paint!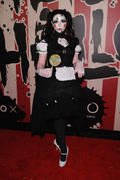 Katy Perry dressed up as a Cheeto. Looks more like an orange turd so I'm gonna have to go with fail with this one. Its also sad if she was paid by Cheetos to do this.